WA Police have evacuated a shopping precinct in Applecross after a man claiming to have a gun entered the Pharmacy 777.
Police were called to the premises on Canning Highway around 4.30pm, with tactical response group officers storming the chemist with the armed man still believed to be inside.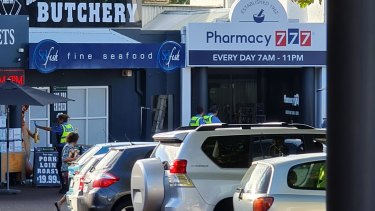 As of 6pm, there were no reports of injuries and no one in custody.
A witness told WAtoday they had pulled up to the shopping precinct to buy dinner as police cars appeared.
"Police started zooming everywhere and running into the pharmacy," he said.
"Then more and more turned up, police with high powered rifles, more police in black, TRG I assume and we were moved out of Grill'd up the street."
Emergency services have closed parts of Canning Highway, with diversions in place.