The Australian National University's vice-chancellor has warned the sector will have no choice but to cut more jobs if international students continue to be excluded by border closures and the government does not provide financial help.
Here's what Brian Schmidt, who won a Nobel Prize in 2011, said on the ABC: "You know, we've had the biggest financial shock that the sector has ever experienced. We are in real trouble."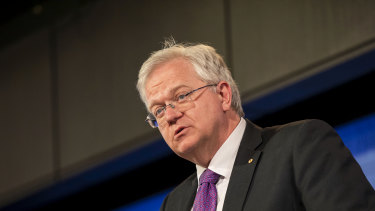 He is not exaggerating. Before the pandemic, The Age and Sydney Morning Herald reported how many of the country's top unis were taking in more than a third of their revenue from international students.
"We have been having conversations with the government trying to make sure they understood the gravity of the situation and that gravity of the situation was expanded considerably last night at budget with the announcement that they expect borders to be closed well into next year," Professor Schmidt said.
"That is a huge issue for the entire sector. For ANU we have literally decimated ourselves, one in 10 people have lost their jobs and these are some of the best people in the world and when you lose people out of university you don't just bring them back on, it takes decade to rebuild that capacity.
"So if we are going to be looking at, you know, future jobs and growth for this country, the research capacity of universities like ANU will be critical. So I am not planning to make any rash changes right now but if things do not get better soon me and all the other vice-chancellors are going to have no choice."