Almost two thirds of Australians with a disability, or 2.37 million people, experience physical, sexual, or intimate partner violence, emotional abuse and/or stalking, compared to 45 per cent of people without disability.
Regarding sexual violence, in the last 12 months, people with disability faced 2.2 times the risk in comparison to people without disability.
They were also at 2.6 times the risk of intimate partner violence and 2.4 times the risk of being stalked over the same period.
One senior researcher has warned the figures, contained in a new report from the Centre of Research Excellence in Disability and Health published on Monday night, represent the "tip of the iceberg".
"I think they are alarming, it clearly needs to be addressed," Dr Georgina Sutherland, one of six report authors, said.
"They also represent really only a partial picture of the true nature and extent of the problem. The disability royal commission provides us with optimism that they will be [addressed]."
The report was commissioned by the Royal Commission into Violence, Abuse, Neglect and Exploitation of People with Disability.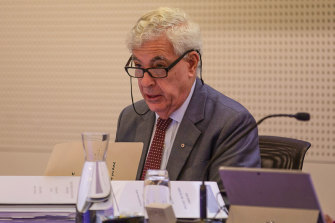 Dr Sutherland said they were asked to provide the commission with "contemporary data" on the nature and extent of violence against people with disability, taking a "deeper dive" into data information issues using the Australian Bureau of Statistics' Personal Safety Survey (PSS) findings.
"A survey of this kind, and in fact most of the ways we collect information about violence, under-represents the people with disability or excludes them altogether," Dr Sutherland said.